Andrea Bentschneider - 27. October 2015 - Emigration, Family, General, German-American, Personalities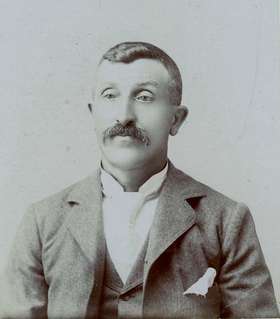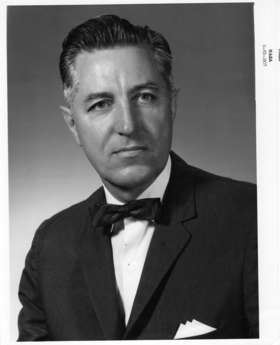 When an American, John Brinkmann, contacted us a while back, we had the opportunity to look at a very exceptional family history. You see, John Brinkmann Sr., his father, was director of photography at NASA and as such was responsible for bringing us all of the spectacular pictures from the Gemini and Apollo space programs, in particular the first photos from the surface of the moon in 1969 - photos that went around the globe then and still do (and you are probably visualizing them while you are reading this). John recalled to us how his father shared these photos with the family around the morning breakfast table, before they had been revealed to the press. The collectively shared memory of history that manifests itself in these images stands in contrast to each individual life and its often unclear ancestral past. Now, with his father advancing in years, John wanted to help reconnect his father with his forefathers roots in Germany.
When John contacted us to help find out more about his German roots, very little information was known. John had recently discovered that his great grandfather Johann Brinkmann, and his 4 siblings and mother, had migrated to the United States from Germany on the "Western Metropolis" in 1867, and that they may have come from the area of Warburg. Our research proved very fruitful as we found out that the Brinkmanns, all named Johann or Johannes, came from Warburg in North-Rhine Westphalia. Researching the church books of the area we were able to trace back the Brinkmann family for quite a few generations. Now, John Brinkmann's family tree goes back as far as 1708, to a Warburg weaver named Johannes Joducus Brinkmann. It's hard to imagine what Johannes Joducus would have said if someone had told him that his descendant would be responsible for the photography that brought us pictures of the earth from the surface of the moon.
Being curious about the ways of life of his ancestors, John Brinkmann visited Warburg in 2005 to see for himself where his family came from and to walk in the footsteps of his ancestors in Altstadt Warburg. On that occasion and with our assistance, he also met with Warburg city officials and shared with them the most memorable space photographs. Pictures of that event and an accompanying story appeared in the local newspaper chronicling the accomplishments of this "son of Warburg." Over the subsequent years, we have continued research for John, further refining his family history. John has returned to Warburg on several occasions, with his family, and recently presented the Stern Museum in Warburg with a copy of his book, "Brinkmann Family Anthology" which would not have been possible without the seeds of knowledge planted by research from Beyond History. When his father passed away in 2014, we were pleased to help the pastor in Warburg speak a few words about the descendant of the city at Sunday mass in the same church where generations of his descendants were baptized, married and laid to rest.
The Brinkmann research showed us once again how exciting family history is. From weaving to camera technology, from Germany to Wisconsin, from Warburg to the moon - it is history come alive.
By the way, John is still looking for living relatives from Germany. If you happen to know someone from the Warburg area that could possibly descend from the Brinkmann family, please contact us.