Andrea Bentschneider - 03. September 2015 - Celebrities, Genealogy, General, Personalities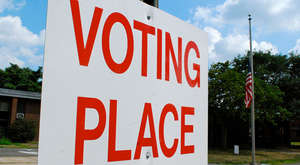 Electoral campaigns often make weird headlines. When Barack Obama first ran against Hillary Clinton in the 2008 presidential elections in the USA, genealogy played a part in it as well. Everything of interest in the ancestry of the candidates was brought to the media's attention. Obama and Clinton are, as it turned out then, distant relatives. The tabloids loved the fact that while Obama was apparently a distant cousin of Brad Pitt, Clinton was related to Angelina Jolie. Also, in Obamas ancestry there were connections to many presidents such as George W. Bush, Gerald Ford and Lyndon Johnson, while Clinton's family history on the French-Canadian side shows relations to Madonna, Celine Dion and Alanis Morissette.
Next to the known Kenian lineage of descent, Obama's family also traces back to Germany: A certain Christian Gutknecht settled in Germantown near Philadelphia in the 18th century. Gutknecht came from Bischwiller in the Alsace region, which is French today but was German when he emigrated. His travels took him up the Rhine to Rotterdam where he boarded a ship to America. When he left the ship his name was translated from Gutknecht (literally meaning good farm hand) to "Goodknight" which later turned into "Goodnight". One of Goodnight's descendants was Obama's mother, Ann Dunham.
This year's presidential candidate Donald Trump was the object of genealogical research as well. Even back when he was just a real estate mogul, researchers found out that Trump's ancestors can be traced back to the wine village of Kallstadt in the Palatine region – just as Ketchup inventor Heinz's ancestors, by the way! Trump's grandfather had left Kallstadt in 1885 and opened a restaurant for gold seekers in the US. His father finally made millions with real estate – the rest is history.
If in this presidential campaign, the French-Canadian or the German side will win, time will tell. However, even electoral campaigns can show the fascination stories behind people and their ancestry!