Andrea Bentschneider - 18. August 2015 - Genealogy, General, Tips and Tricks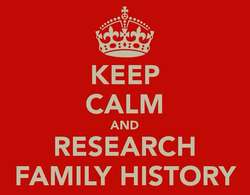 The history of their own family is something of a mystery for most people. If you can't wait any longer and want to finally find out more about your ancestors, keep calm and take one step after the other for a successful research. For the perfect start we present to you today: Five tips for your genealogy kick-off.
To prevent rushing into a research chaos, you should collect every information you can find first. So comb through your attic, look through old photo albums and boxes in the basement! Ask your parents, siblings, and everyone that is run away what they know or remember. Take notes and try to keep track of details. Especially with dates and places, accuracy is crucial!
If you don't have a pedigree yet, start small. Make connections and match information, data and photographs to the relevant persons. This will be a useful source of reference later, and even a tiny family tree might be of help then. It takes a lot of effort and patience, but thanks to user-friendly computer programs you won't even have to use a ruler…
Ask yourself what you want to know about your family. Is there a certain ancestor whose story won't let you go? Do you want to expand your family tree? Or do you even hope to find living relatives in the process? Set realistic targets and, if there is more than one, decide about priorities – which questions can wait and which cannot?
You have collected all available information and made a plan? Great, you're ready to start! To get going, you should decide whether you want to do this on your own or if you prefer getting a little (or a lot of) support. If you want to try on your own, take step after step back in time using the information you can gather. How fast results will show and your research proves successful depends of course on the research topic and region of interest. If you decided to make use of a professional genealogist's expertise, just present to him or her your gathered information, pedigree and your questions, sit back and relax!
Get to know yourself better
The realizations you can come to through your family research will change your outlook on life! No matter whether the stories you will learn about are good, exciting, or sad – it won't leave you unimpressed. Fasten your seatbelt and get ready to find yourself in history!