Current issues
Beyond History
Stresemannallee 90
22529 Hamburg / Germany

Telefon: +49-40-46 77 77 35
Telefax: +49-40-46 77 77 34

E-Mail: info(at)beyond-history.com
Geoffrey Rush on "Who Do You Think You Are?"
When Geoffrey Rush was asked if he wanted to take part in the Australian show "Who Do You Think You Are?", there was not a moment of hesitation. A packed calendar delayed the cooperation, but in 2014, finally, it happened. He only had a vague idea about German ancestors on his mother's side, but what we found out he would never have expected.

"Who Do You Think You Are?" is a show that knows how to make use of the element of surprise. All Geoffrey Rush was told before shooting was that he would be travelling somewhere "in the Northern hemisphere", and he had no idea what place he was packing his bags for. Only shortly before his plane took off in Australia he was informed that he was heading to Hamburg, the place his great grandfather, originally from Brokdorf, had emigrated from in 1863.

When we tried to find out more about Geoffrey's ancestors, the Brokdorf census lists from the 1850s and 1860s gave us the information that the Willms had been dependent on support by the poor chest for years. Wars, flooding and poor harvests had taken their toll and pushed many people into a life in crisis.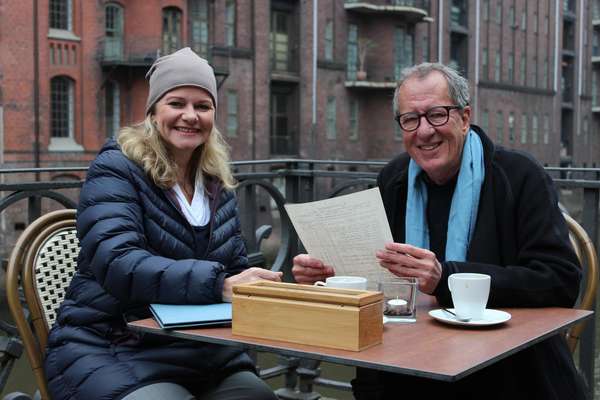 Other research results were much brighter. Geoffrey Rush had five generations of talented and trained musicians in his family. In the 18th century, the musician's job was organized from the very top; meaning the Danish king himself decided who was allowed to be a professional musician and who wasn't. Historian Dr. Mirko Soll provided more valuable information on professional musicians in Schleswig-Holstein in the era of Johann Sebastian Bach.

Following the footsteps of the Willms family, we visited the castle of the present Count of Ahlefeld in Denmark, whose ancestor had employed Geoffrey Rush's ancestor as a court musician from 1710 to 1713. In Denmark he found out more about Johann Willms' time with the count: His work, life conditions and why his engagement had to be terminated so soon: The count had lived beyond his means and couldn't maintain the court!

Johann Willms returned to Wilster, where he had to fight for a new position as a town musician, but faced deep hits when his competitors kept getting the jobs he applied for. Then and again, arguments about this turned into fights, some of which had to be settled in court. Geoffrey was deeply moved by his ancestor's struggle and read every original record from the Danish king we had found with excitement, hoping for a happy ending.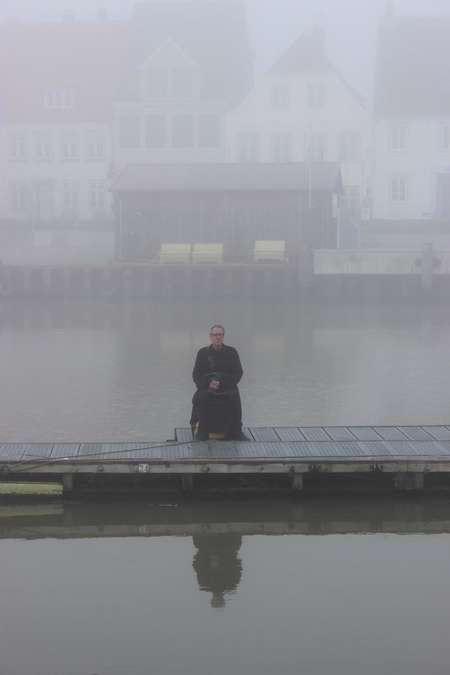 What Geoffrey only found out after shooting:
Even though Johann Willms never became town musician in Wilster, he later was given the privilege of being a musician in the smaller communities of the Wilster Marsh, the area surrounding the town of Wilster.
Geoffrey Rush's great grandfather had emigrated in 1863 with his brother. What we only found out shortly before shooting started was that he had left behind a wife and children in Germany. While shooting was already going on, we still searched for living relatives… we even found a Mrs Willms that had married a Mr Rusch! Unfortunately, the couple stayed childless. We would have loved to present Geoffrey Rush his German Rusch family!

Once again, conducting research and accompanying the "Who Do You Think You Are?"-team and Geoffrey Rush on the path of his family history was an amazing experience!